Do your shoes feel great when you slip them on in the morning, but pinch by the end of the day?  Do you ever wonder why different shoes of the same size don't fit the same?  Austin Foot Doctor DPM shares the answers to these questions and many others about shoes and fit in this colorful infographic.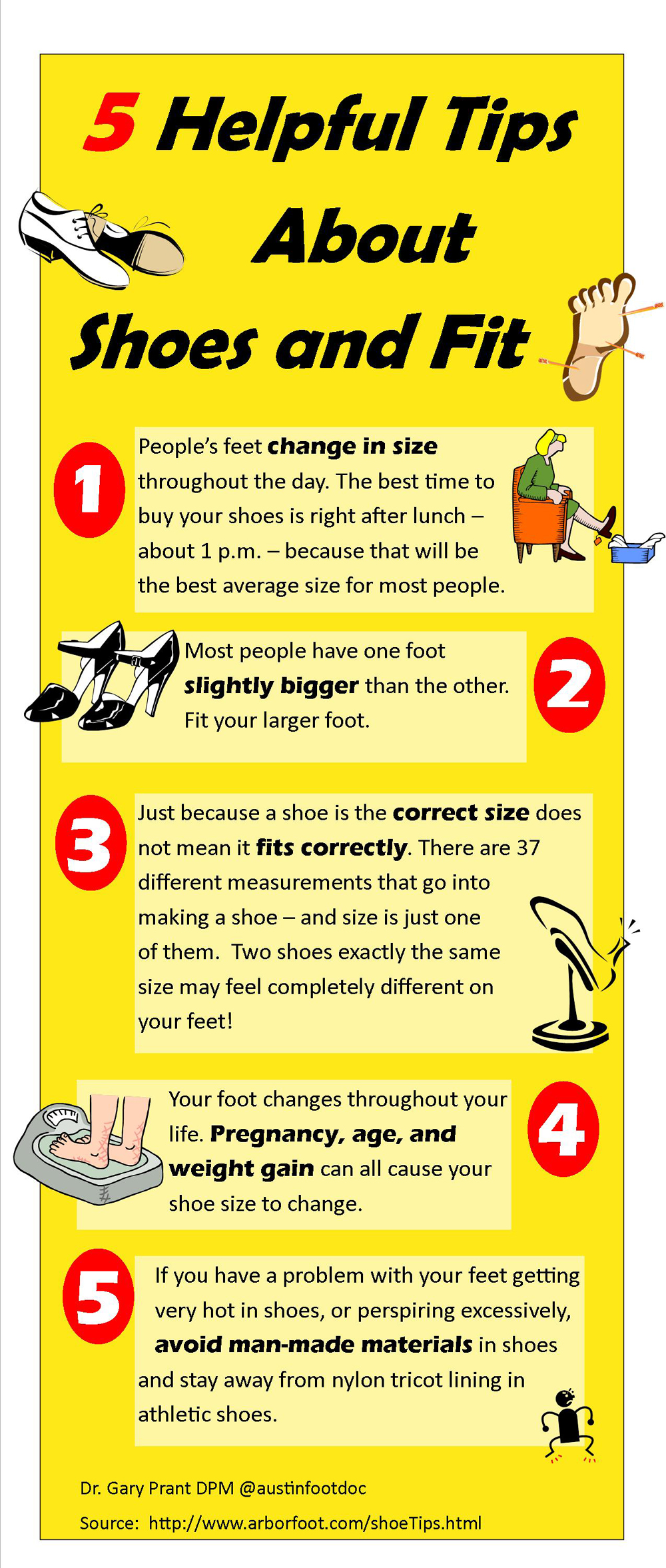 And if that's not enough, there are more tips and advice on his website.
If your shoes hurt your feet, or if your feet hurt regardless of which shoes you wear, you don't have to live with the pain.  Get advice from Austin Foot Doctor DPM at Austin Foot Health Center.