Pumpkin Pancakes
Last night five of us biggest losers made it out to walk/run together. I'm glad that people are involved and still want to get together to workout! We ended up running about 2.5 miles and walking the last little bit.
I have been running by myself for a few years now and never really thought that I would enjoy running with someone else or a group of people. I was wrong. Running with a buddy is so much better than running alone! I guess I always just thought I was too slow and didn't want to slow other people down, but running with other people really pushes me harder.
Yes, I still like running alone sometimes, but I look forward to the days when I can run with someone else. I'd run with my husband, but he'd be going at a turtle's pace if he had to run with me.
Breakfast
Breakfast this morning was a good one! I've been dying for some pumpkin pancakes, but since I am still writing down what I eat and watching my calories, I wanted a pumpkin pancake recipe that wasn't too high in calories. This morning's pancakes were flavorful, pumpkiny, and low in calories.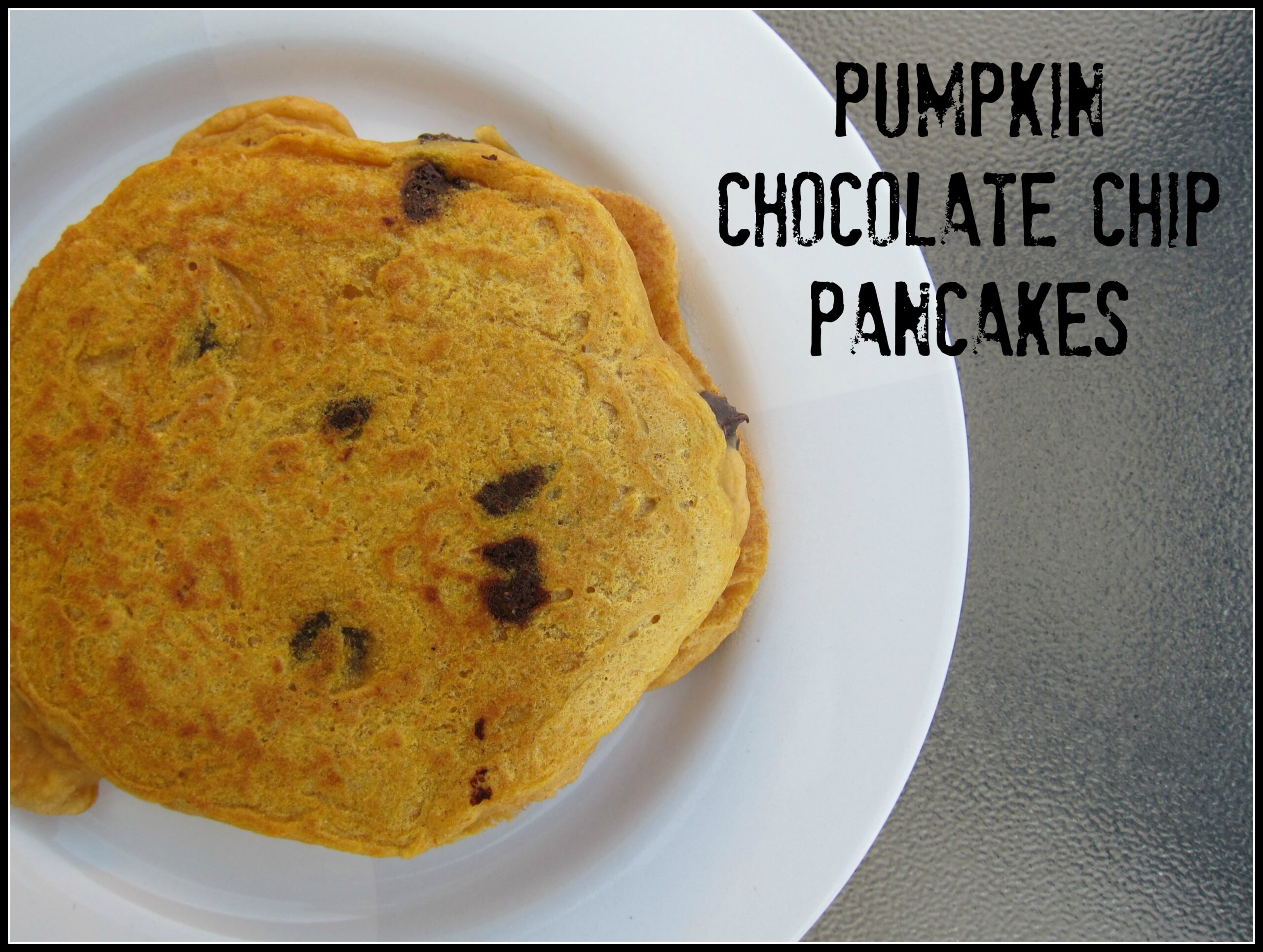 Lower Calorie Chocolate Chip Pumpkin Pancakes
Ingredients: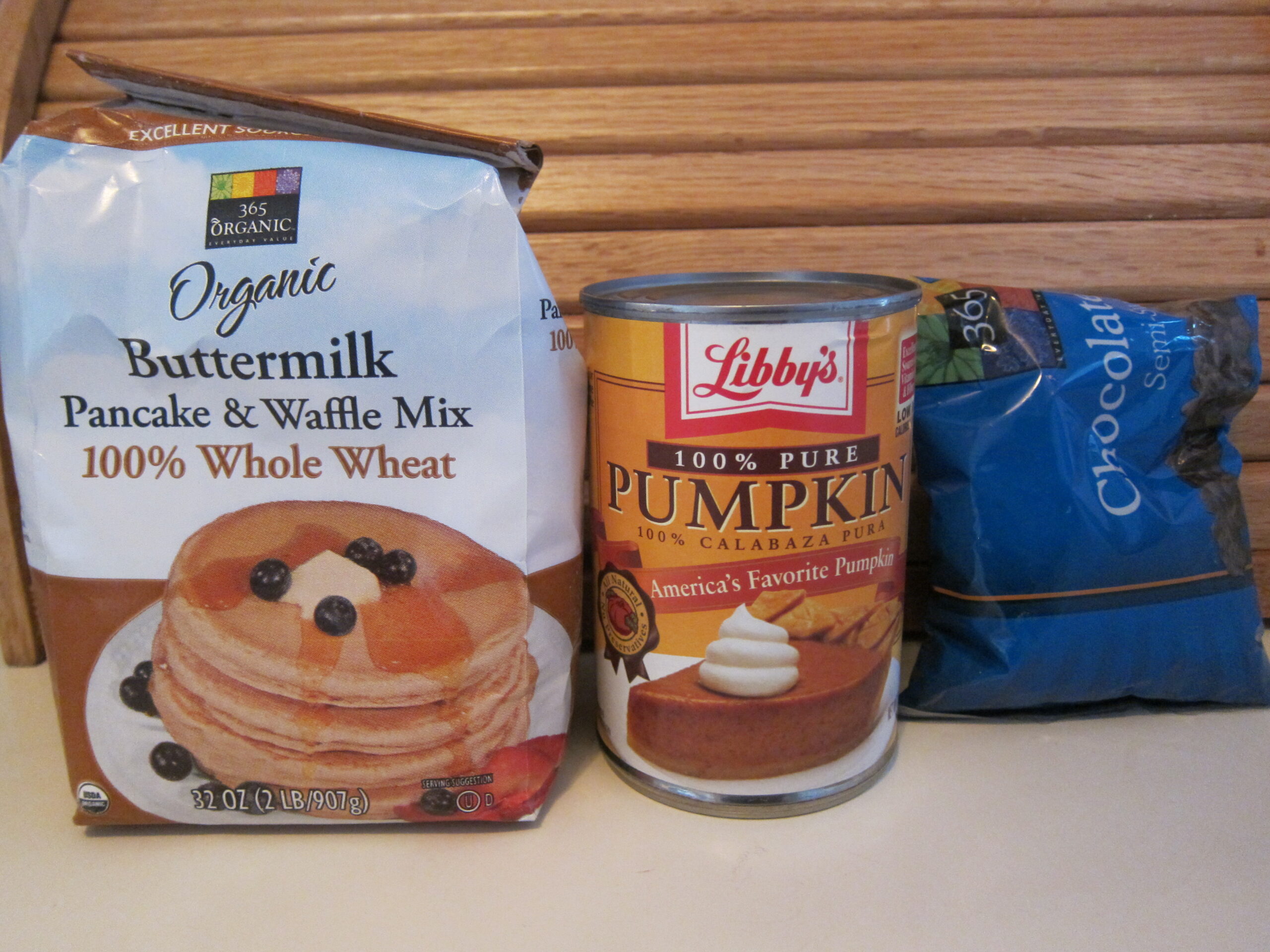 1/3 c. pancake/waffle mix
1/4 c. pumpkin
1/2 tbsp. chocolate chips
approx. 1/3 c. water (depending on how thick you like your pancakes)
1 tbsp. lite syrup (optional)
The pancake and waffle mix usually calls for an egg and oil, but I substituted with the pumpkin. I also didn't add too much water because I like my pancakes on the thicker side.
Makes: 2 pancakes
Calories (without syrup): 195 cal.         
Calories (with syrup): 220 cal.
I will definitely be eating these pancakes for a few mornings in a row.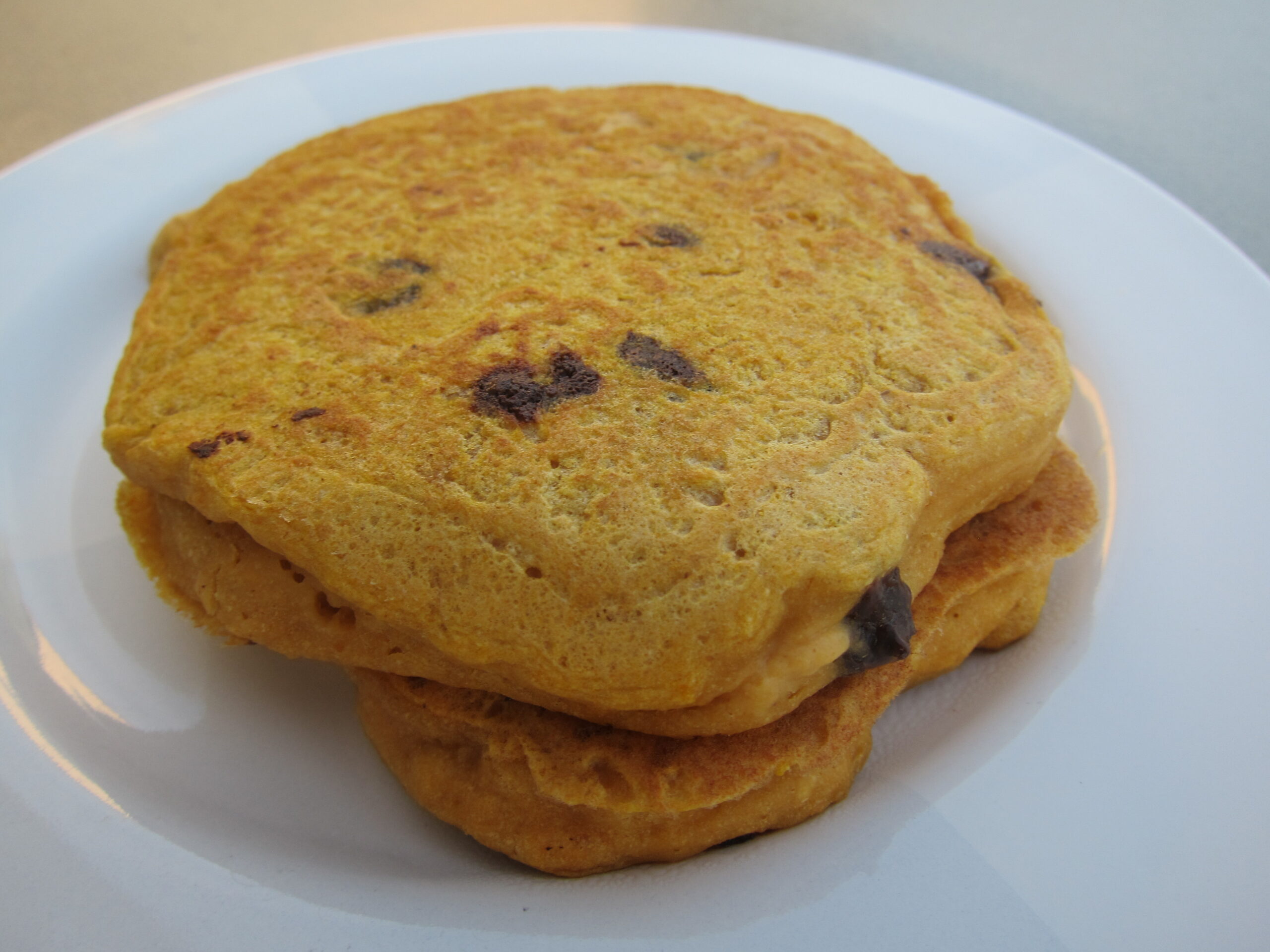 Today's Workout
2 miles, treadmill
Step Class – 60 minutes
After my workout this morning, I treated myself to McDonald's coffee. Yes, I have my own coffee and coffeemaker at home, but there's just something about McDonald's coffee that I love.